Canberra's #1 Property Management Agency
Canberra's #1 Property Management Agency
Welcome to Red Brick Properties
Your Local Property Managers in Canberra
If you're looking for the best Property Managers Canberra has to offer, then look no further than Red Brick Properties. We offer a broad range of real estate services including residential property management, sales, leasing, and auctions. We also specialise in commercial property sales, management, leasing, and appraisals.
Buy, Sell, Rent, or Lease Property in Canberra
Have a property you'd like sold or managed?
Speak with one of our real estate and property management experts to find out how we can help you
25

+
years experience
With years of dedicated service in the Canberra real estate market, our team at Red Brick Properties is uniquely positioned to assist you in achieving your property aspirations.
133
suburbs serviced
We don't conduct operations in NSW; our focus is entirely on serving the specific needs of Canberra, covering all suburbs and real estate requirements.
300

+
5 star reviews
We appreciate feedback from our customers and are committed to delivering the best possible outcomes for each and every one of them. Read our online reviews to see why so many people in Canberra trust Red Brick Properties to help them on their real estate journey.
Manage your property with Red Brick Properties
When it comes to property management, only an experienced, innovative team with finely tuned processes and proactive people can direct your investment into a profitable future.
More Info
Testimonials
Red Brick were successful in selling my Canberra property within 4 weeks of it going on the market. Brian was very proactive and professional to deal with. As i live out of state and tenants were in the process of vacating it wasnt going to be the smoothest process but Brian went above and beyond to get me quotes for repairs and improvements, conducted the onsite handover with the tenants and arranged for cleaning and staging of the property on my behalf which saved me several trips and a vast amount of my time and energy. I would certainly recommend Red Brick and Brian to others looking to sell.
Belinda Sterling / Phillip
Nalin was straight to the point and efficiently processed my rental application. He was also patient while I collected the relevant documentation and once it was received – he was fast to provide the relevant lease documents
He also provided plenty of Information on the property and provided contractor information in case of urgent repairs. Being interstate he made me feel comfortable with the property I am leasing
Thanks Nalin!
Bradley Brown / Kaleen
I approached Nalin (CEO, Redbrick) when my property was on the market for over 3 months. Based on his advice I was able to find a tenant within a week. Nalin and his staff are pro-active and 'on the ball'. They understand the Canberra real estate market very well and offer excellent service.
Sabesh Shivasabesan / Holt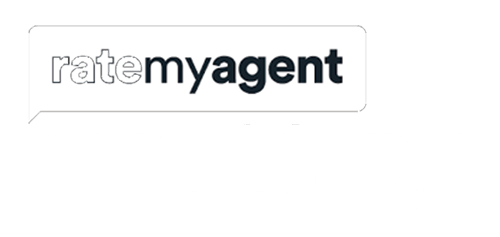 Discover Your Best Property Managers Canberra
Canberra is the capital of Australia, and home to thousands of investment properties that are rented out to private tenants, Australian Defence Force personnel, and Diplomats from over 104 countries around the world.
However, managing a property is not an easy undertaking and can be a very time-consuming process. Ensuring that the property is well-maintained, tenants' requests are responded to in a timely manner, and rent is collected promptly requires a significant amount of time, effort, and skill.
At Red Brick Properties, our Canberra-based Property Managers offer bespoke property management solutions for every customer, taking the pain out of leasing out your property and ensuring your investment is protected during the investment journey of the landlord.
What is a Property Manager?
A Property Manager is a professional who is hired by the owners of a property to take care of their house, townhouse, or apartment. The Property Manager's duties vary depending on the property owner's requirements, but will typically include:
1. Finding and screening potential new tenants
2. Collecting rent on time and managing late rental payments processes
3. Handling repairs and maintenance issues in a timely manner
4. Enforcing lease agreements' terms and conditions
5. Evicting tenants if required and representing the landlord at ACAT
6. Managing legal issues that relate to the property
Why Do You Need a Property Manager?
There are several reasons why you need a Property Manager for your property in Canberra:
1. Time: As a real estate owner, you may not have the time in your day-to-day life to handle the issues that inevitably arise. These issues include finding tenants, collecting rent, and maintaining your asset. A good property manager takes care of these tasks for you, saving you time, effort, and worry.
2. Tenant Screening: At Red Brick Properties, our Property Managers have a thorough screening process for tenants, to help find occupants who are reliable and considerate of your property.
3. Maintenance: Property Managers arrange for professional maintenance of your property. This helps to ensure that repairs are attended to quickly and your property is always kept in good condition.
4. Legal Expertise: Our Property Managers are familiar with Canberra-specific real estate legislation and have the expertise to handle legal issues related to your property. These may include lease agreements, evictions, and any disputes you may have with tenants.
5. Tenant Retention: As well as satisfying our property owners' requirements, our Property Managers work to keep tenants happy, thereby increasing tenant retention and reducing vacancy rates.
Red Brick's Property Managers have the expertise and experience needed to manage your property effectively. They are knowledgeable about Canberra's rental market, tenant laws, and property maintenance, which can help you maximize your rental income and minimize your overheads. We are well-positioned to help you avoid costly mistakes, such as leasing to unreliable tenants or failing to comply with local regulations.
So, if you're looking for a team of reliable, effective, and experienced Property Managers in Canberra. Look no further than Red Brick Properties, your best Property Managers Canberra.